ProwlerJaguar.com
---
Home of Prowler Aviation Jaguar #1 and #13
Rick Pellicciotti, Arlington, TN
One of my favorite airplanes is the Prowler Aviation Jaguar. The Red/White/Blue airplane is the prototype or Jaguar #1.
I purchased this aircraft along with Jaguar kit #13 in December of 2008. See the link, "Jaguar #1" for the rest of the story.
---
A little history:
In the beginning, there was a company called Auto Aviation, founded by George Morse. He developed automobile engine conversions for aircraft. After a time, he built his own design aircraft which was called the Prowler. The original Prowler won a "Best Workmanship Award" at Oshkosh. A decision was made to make some design modifications to the airplane, install a larger, more powerful engine and produce the airplane as a complete kit. A new company was formed, "Prowler Aviation, Inc." and the new, more powerful airplane was called the "Prowler Aviation Jaguar". There was only one "Prowler" built. The rest of the airplanes are "Jaguars". The red, white and blue airplane pictured here is the prototype Jaguar or "Jaguar #1". There were about 17 Jaguar kits made and sold. To my knowledge, 4 have flown but none are flying presently. It is our plan to repair and restore Jaguar #1 to flying status and then complete and fly Jaguar kit #13. The company was out of business for years but in 2005, a couple of fellows purchased the rights to the company and they are in the process of bringing the Jaguar back. You can visit the company web site here: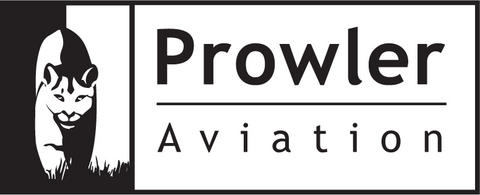 Prowler Aviation Jaguar Information
I will add more information to this page and update the "Jaguar #1" page as the project progresses.
---
page updated on 1 March 2009 by jrp