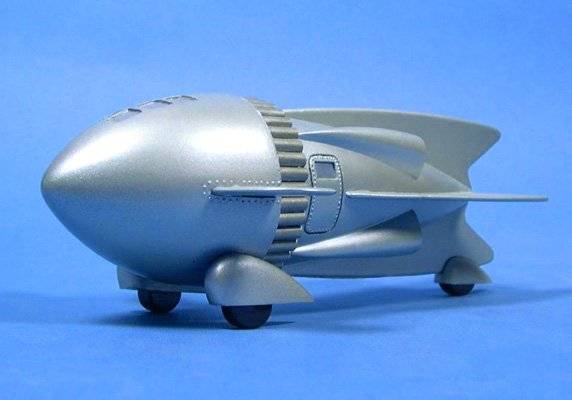 ---
Prowler Aviation Jaguar #13

One of my all-time favorite airplanes is the Prowler Aviation Jaguar. This is the Jaguar #13 kit.
I purchased this aircraft kit along with Jaguar #1 in December of 2008.
---
Note: Throughout these web pages, anytime you click on a small, thumbnail picture, a larger hi-res version of the picture will open in a new window.
27 December 2008 - We purchased the Prowler Aviation Jaguar prototype (Jaguar #1) along with Jaguar #13 which was partially built from a person in Jacksonville FL..
1 thru 10 January 2009 - After unloading, we had to begin taking inventory and organizing everything. Bryan Davies, fellow Jaguar builder, came over to help us identify parts and figure things out.
11 thru 24 January 2009 - With Bryan's help we started inspecting and measuring #13 to see how well it was built and if there were any obvious problems. The airplane appears to be built very well, straight and true. We moved the wings for #13 to the old hangar where the fuselage was already waiting. In the coming days, we will mate the wings to the fuselage and take some more measurements.
14 February 2009 - Bryan and I started checking the airplane by doing some basic measurements. We measured from the tail post to the tips of the wing center section and found that the distance was less than 1/8th inch. We leveled the airplane across the main wing spar and checked floor of the cockpit and the firewall. Both were square to the main spar within 0.1 degree. When also checked the rigging of the main gear and found that the left main gear was not extended all the way. We adjusted the rod end and brought it to the correct angle (90 degrees). I didn't get any pictures of this but I think Bryan took some. I will add them later if he did.
| | |
| --- | --- |
| | Next, we fitted both wings onto the airplane. They took a little persuasion but when they were on, they fit tight and straight. Bryan then measured the difference in incidence at the tips and found that they were within 0.15 degrees. We also measured from the wing tips to the tail post and found the difference to be about 3/16ths of an inch. |
| | Once we had the wings on, it seemed only right to put the tail on and make it look like a whole airplane. We verified that the tail surfaces bolted up square to the airplane and that the offset in the vertical fin was correct. |
| | I added quite a few pictures of #13 to the Prowler Jaguar Photo Gallery |
| | |
I am going to setup separate pages for each section of the aircraft. I will update these pages when work is done on that section of the plane. Check the dates next to the links in order to determine which ones have been updated.
| | |
| --- | --- |
| Empennage | Wings |
| Fuselage | Center Section |
| Landing Gear | Cockpit |
| Engine | Instruments / Avionics |
---
page updated on 1 March 2009 by jrp